As I was balancing my iPad on my stomach while lying on my couch last Sunday, watching NYCFC play the league's newest darlings, LAFC, in their pretty new stadium, it struck me: this is the Wario vs. Waluigi Derby. This is the enemy, our dark mirror, our bizarro selves, playing their own reflection, while both of these teams are reflections of original MLS clubs. I then got to thinking, which Extended Super Mario Brothers Universe character would every MLS team correspond to?
This one is easy. We are one of the originals, maybe the team that MLS wanted to be the star of the league the most. We had the first ever player signing, a handshake deal between Tab Ramos and Sunil Gulati that swooped up the local-boy-made-good before he could sign with Mexican power Tigres. We even went through a dramatic rebrand, just as Mario himself did, evolving from the largely anonymous yet loveable Jumpman to the fully formed character of Mario. We have the best stadium in the league, built in New Jersey where most New York teams play, and the supporter culture surrounding the club is some of the richest in MLS, as rich as the lore of Mario. Metro is Mario.
And, just like Mario, sorry Metro, but - the princess will always be in another castle.
This was also not a very difficult correspondence to make. LA Galaxy was always meant to be our counterpart, the league's premier teams in the country's premier cities. Stocked full of talent, the team also built a reputation for signing theatrical players like Jorge Campos, Mauricio Cienfuegos, David Beckham, and literal actor Andrew Shue to contrast the stars of the old MetroStars and Red Bull. And, like Luigi, our younger, slimmer, and more handsome counterpart eventually found more success than us, winning their first MLS Cup in 2002 on the way to many more. God dammit.
As much as we are Mario, NYCFC is Wario. Our double, the evil, bizarro mirror of ourselves. A perversion of everything that Metro was to be. Rather than inclusive of the region, emphasizing the beauty of New York and the richness of Upstate, New Jersey, Long Island, and Connecticut, and all the diversity of these places, NYCFC has chosen to embrace the contrived chauvinism of the Five Boroughs, willing to lobby the state and the city to build a literal giant toilet seat of a stadium in Harlem for them. They have willingly chosen to play on the cursed ground of Yankee Stadium on a postage stamp rather than a beautiful stadium in New Jersey as we have, and have most New York sports team. Just as Wario was drawn to be a hyper-masculine to the point of absurd version of Mario, NYCFC took to signing even more extreme and absurd versions of aging superstar players that Metro once did, forcing a retired Andrea Pirlo to play for them despite his wish to be left alone with his wine collection. The founding promise of NYCFC was always that Metro sucked, and would always suck, and had no true identity, but just as plucky Mario will always find a way, so will Metro find new ways to embarrass NYCFC, both on the field and by organically developing a rich supporter culture that backs the team whether winning or losing. Rather than needed an ersatz identity based on absurd geographical boundaries, Red Bull and Metro identity was forged in the crucible of utter disappointment, unbridled joy, and everlasting solidarity. NYCFC has never had this, and everything about it is a perversion of this - it is the Wario of MLS.
This is a little complicated but hear me out - the logic is sound. There is no way LAFC can exist without the existence of RBNY, LA Galaxy, and NYCFC.
It begins with this infamous copypasta describing the ontology of Waluigi:
First, there was the Metro, the original New York team, Mario, embracing the region as all New York teams are required to do, eventually building itself a home in heart of the original American Soccertown, USA - Harrison, NJ. Then there was the Galaxy, the team of the sidekick city, Los Angeles, Luigi, a sprawling suburb which defines itself as a city only insofar as it can be compared with New York, with its expensive juices and celebrities and nice weather and cars and whatever. These two buddies formed the original partnership within our universe.
Next, is NYCFC, Wario. Wario cannot be defined except as the perverted version of Mario, a club so absurd and chauvinistic that it completely rejects all other places in the metro area and confines itself to the imaginary identity of the Five Boroughs, despite constructed ersatz identity being such a self-own they have force themselves to play in a baseball stadium to support it. Much like Wario, they are also consistently thwarted by Mario, and usually let out a pathetic cry every time this happens.
And so, this leaves us with LAFC, Waluigi. There is no basis for the existence of Waluigi in the Mario Universe except if all 3 of the previous characters conditions are defined - Mario, Mario Sidekick, Bizarro Mario, and, then, Bizzarro Mario Sidekick - Waluigi
LAFC is a team that has attempted to construct an instant identity through the geographical chauvinism employed by NYCFC, but without having an actual city to even be chauvinistic about. Most LA landmarks and people don't even live within these supposed borders. People in LA don't whine about "the bridge and tunnel" crowds like they do in New York. But, this template upon which LAFC has been built was already established as a winning formula for the league through the Hudson River Derby - why not export it to LA? And why not get a shiny new stadium built on even more expensive real estate out of it as well?
If you want further proof, consider this: the league already tried to create a second LA team once before. However, Chivas USA was a huge failure, because of course, Waluigi cannot exist if Wario doesn't first exist. The template of civic chauvinism used to generated ersatz identity and new stadiums for the league first had to be established by NYCFC against Metro before it could be exported to LA. LAFC is Waluigi - a reflection of a reflection of a reflection.
When Mario was brought into this world as Jumpman in 1981, valiantly leaping from platform to platform avoiding treacherous flying barrels, the irascible Donkey Kong was the original enemy. The kinship that existed in the old RFK between human fans and the racoons was pure because DC United itself is a member of the lower rungs of the animal kingdom. Just like Donkey Kong, as well, DC United has been overtaken by new rivals like Wario and Bowser, and the club is no longer truly relevant to our universe.
Never a part of the original universe, Diddy Kong was only drawn as a character once Donkey Kong was effectively excised from the Mario Universe. Similarly, the Philadelphia Union was only created as a character one DC United started to suck consistently enough the many RBNY fans stopped really caring about the Atlantic Cup, and the league decided to give Mid Atlantic people something else to care about besides their Steak-Ums sandwiches. Never truly relevant as a team, the Union are really just a goofy sidekick to the whole league, a laughingstock - Diddy Kong.
A huge, grotesque dinosaur, motivated by a reptile brain to consume all in its path, Toronto is the Bowser of our universe. Just as Donkey Kong, a fellow lowly primate, was usurped by the hideous dinosaur Bowser as the primary antagonist of Mario, so has Toronto FC usurped DC United. In many ways, Toronto's approach is the perfect opposite of RBNY. Whereas the heroic Mario uses his craft, guile, and academy system to try to rescue the princess, Bowser steals the princess with his sheer size, army of koopas, and overpaid DPs. However, sometimes, Bowser's size can be his undoing, as those DPs can sometimes hilariously sky a penalty in the Champions' League Final.
While Toronto can beat us in a conference semifinal in an epic matchup of two league juggernauts in 2017, lowly Montreal can beat the Eastern Conference Champions when they are not on their game. You underestimate Montreal and almost always you can get the better of them, except for that one time. This is what Bowser, Jr. can do to Mario when Mario underestimates Bowser, Jr. Also, Montreal is just the quirky, tiny, more funny, and more French version of Toronto, just like Bowser, Jr. is the quirky, tiny, more funny, and more French version of Bowser.
A large, bloated mass of a team, brimming with a history of outsized egos like Alexi Lalas, Taylor Twellman, Clint Dempsey, and Jermaine Jones, this team was an original superpower of the league, able to reach multiple MLS Cup finals without ever securing a championship themselves. This could be down to the fact that they are effectively chained to the albatross of Gillette Stadium and an ownership group and front office of infamous headcases like the Kraft family and Mike Burns.
The original princess of MLS, much like Pauline was the first princess that Jumpman was to recuse from Donkey Kong. They were the first MLS team to achieve the holy grail of having a soccer-specific stadium, and they've always had some of the best graphic identity and swag in the league, much like the well-dressed Pauline. And also like Pauline, who famously moved to New Donk City and became mayor, the Crew are themselves likely to set off to a new city, Austin, and likely won't become mayor but will probably fold since the recent stadium proposal only calls for 1000 parking spots.
That Penguin You Threw Off The Cliff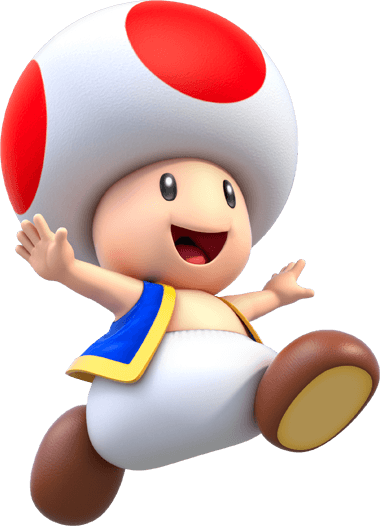 Toad, the princess' attendant, is a member of the royal court who has no apparent utility besides reminding Mario that the princess will always be in another castle. That is Real Salt Lake - nobody know exactly why they are royal, and it seems like they serve no true purpose other than reminding us that even THEY have an MLS Cup.
FC Dallas, formerly the Dallas Burn, is like the little taurine sidekick of Red Bull. We share a similar commitment to youth development, but let's just say that Dallas have never actually gotten the pipeline to work in as sophisticated or reliable a way as Red Bull.
Sporting KC, of course, was formerly known as the Kansas City Wizards, and thus share the mystical backstory of Kamek, the sorcerer Koopa. Like Kamek, who can deceive Mario and Yoshi through spells that can shrink and grow creatures to extreme proportions, so can Sporting Kansas City deceive Red Bull by mystically allowing diminutive players like Latif Blessing to win headers in the box against far larger defenders.
This is mainly because they're annoying, the league can't shut up about how important they are, and no one really cares about it outside of their fans. Seattle is Sonic, Portland is Tails, and Vancouver is Robotnik, but nobody cares.
That's mostly all I can figure out at this point. Please comment or get at me on twitter if you think any other teams apply, and I will likely not really care about what you have to say. If you are not already listed, you are not a part of the Extended Universe.